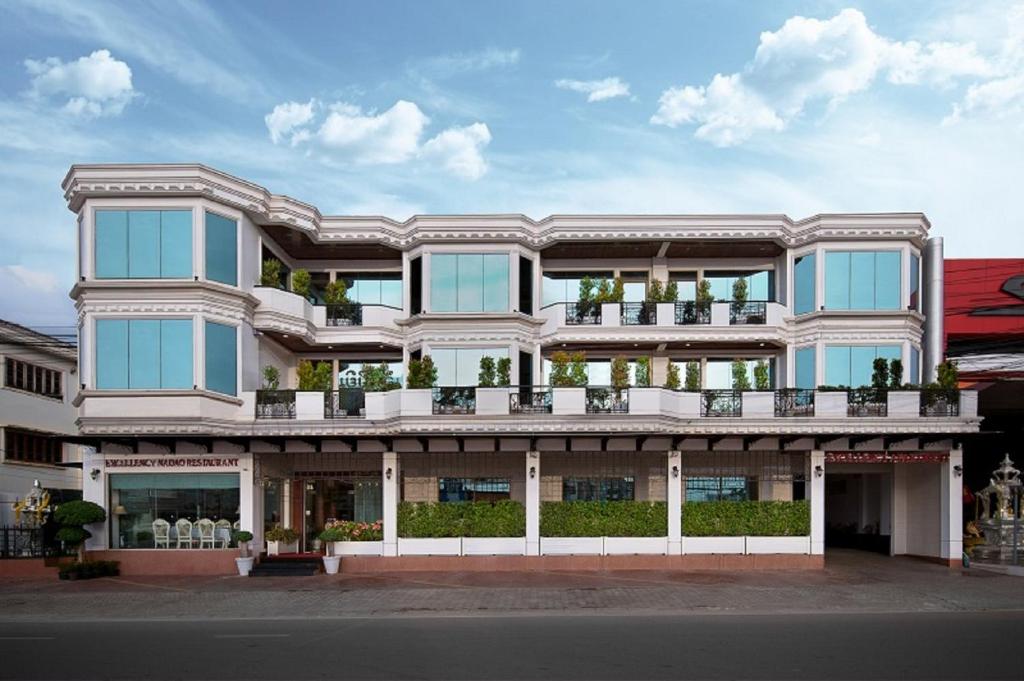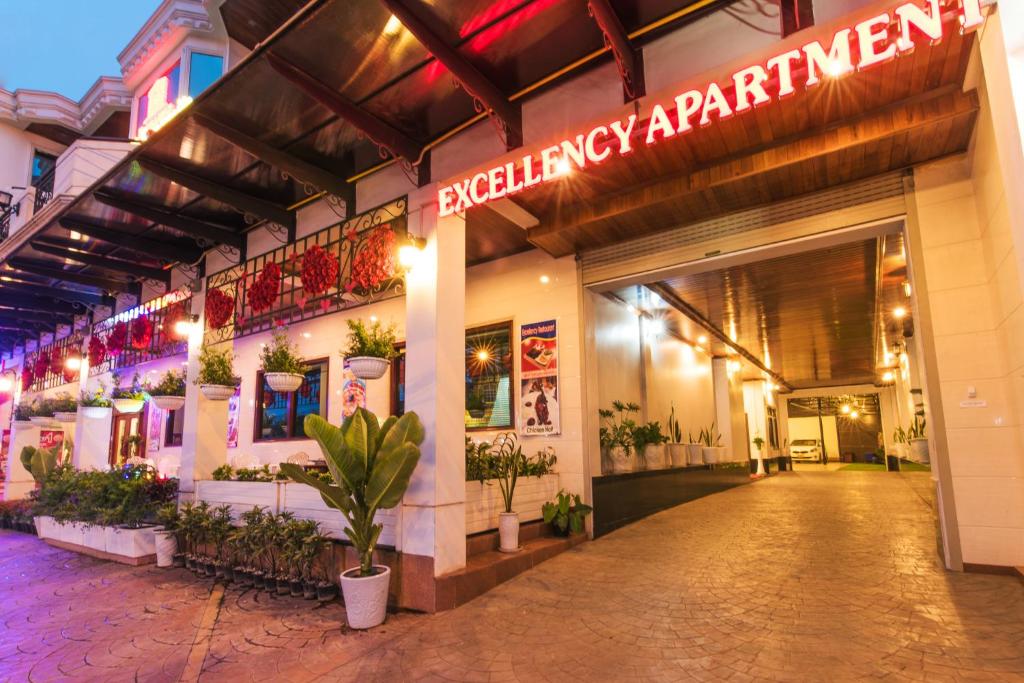 Welcome to Excellency Apartment
This simply amazing, as new choice of studio, one bedroom and larger family style to suit any budget
Excellency is designed to offer safe and comfort experience and everything you could need, including Free Wi-Fi, secure indoor guest parking, clean and fully finished with all the modern conveniences and your own cooking and washing facilities. However, if you would rather eat out, a fine restaurant is just downstairs, this new modern apartment is set the uninterrupted location to enjoy all Vientiane city has to offer. Less than 1 km from Thatluangstupa, a short stroll will bring you to Sengvixay fitness center, a small local market and minimart. A buss top is at your doorstep you can also easily access Patuxay Monument, Rimping Supermarket, Vientiane center and night market.
We have variety of rooms that you can choose from and may suits your needs
Welcome to Excellency Restaurant. We offer a variety of dishes ranging from European to Lao and Thai cuisines. The Ingredients are finely selected from abroad to guarantee the best quality possible. The price reasonable, not as expensive as you would've expected.